This book design binds a beautiful children's story by Ciara Ferguson with hand painted illustrations by Colm Looney. Art direction for this over-size edition of eight books required careful management of retouching (DigtalArk); print, binding and finishing (Kingsbury Press) and sensitive layout to create an experience of nocturnal wonder. The result is a luxurious children's book that defies the stereotype of lollipop colours and instead honours the magical narrative with an adult sensibility.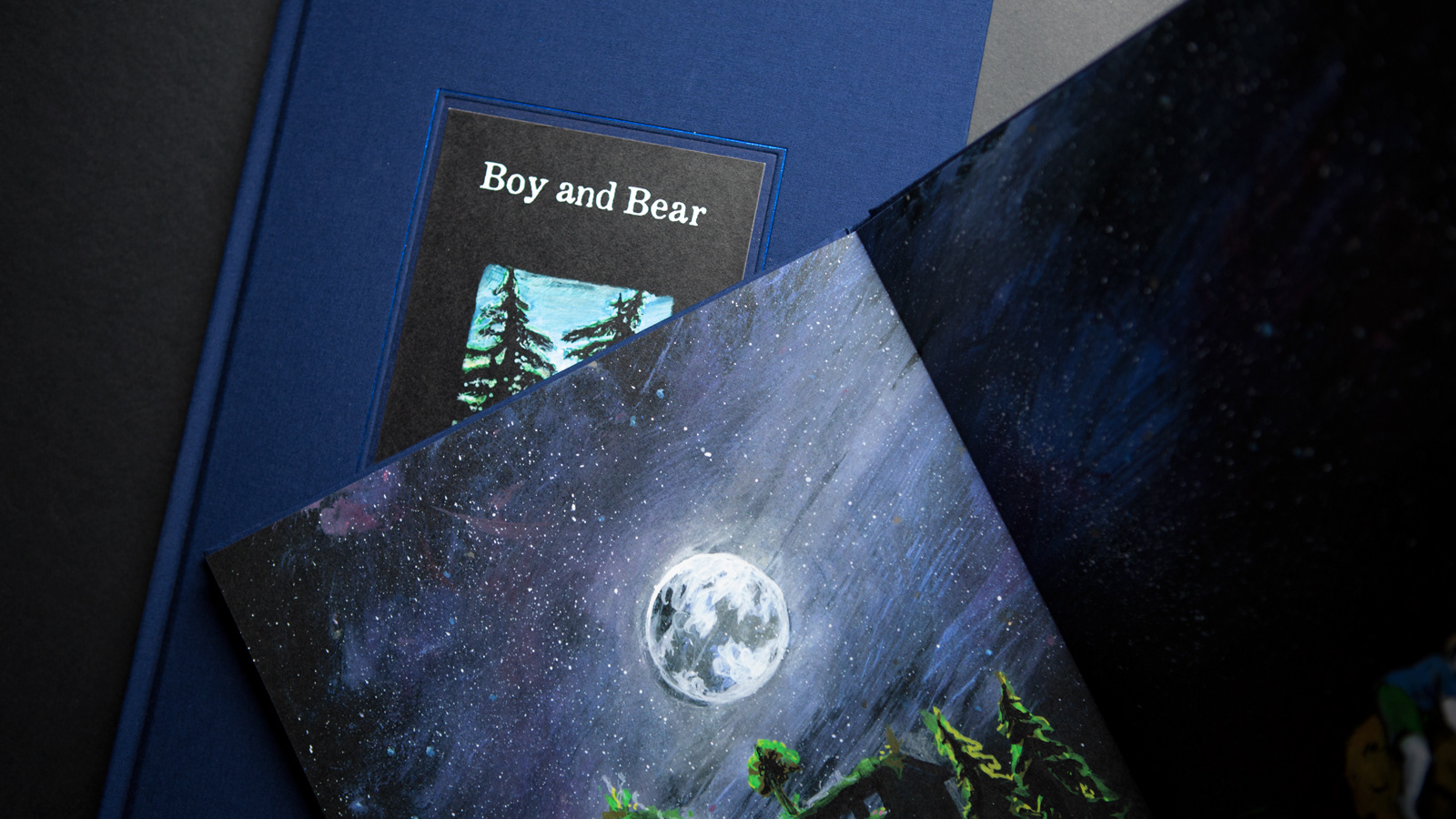 The client wanted a beautiful book large enough to give her children an immersive reading experience. Thereafter was a journey of discovery into the world of highest-quality retouching, best resolution scanning and book production to honour the noctural majesty of the story.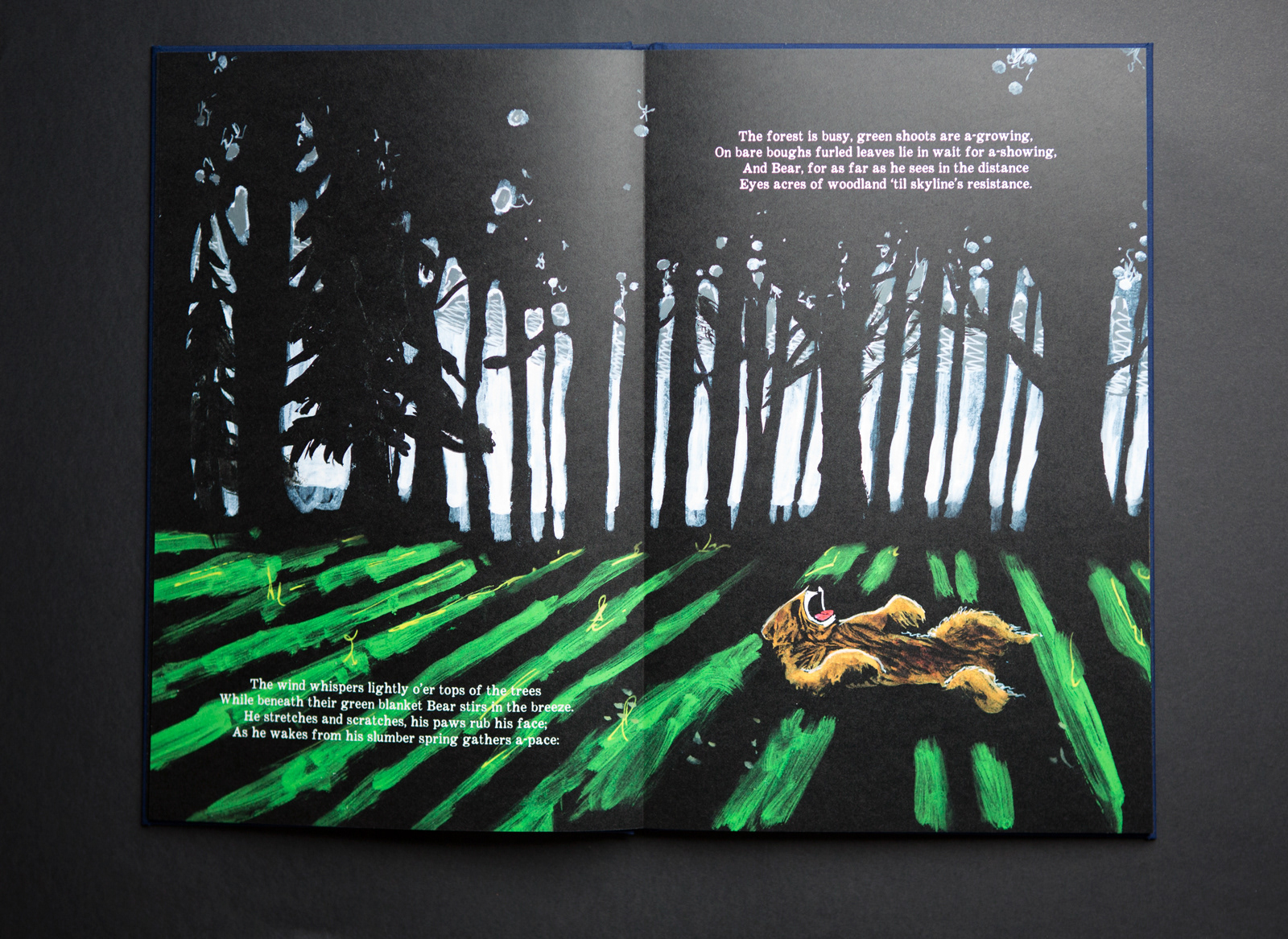 Every detail of these images is preserved through the use of lay-flat binding, allowing the spread to flow uninterrupted by a centrefold.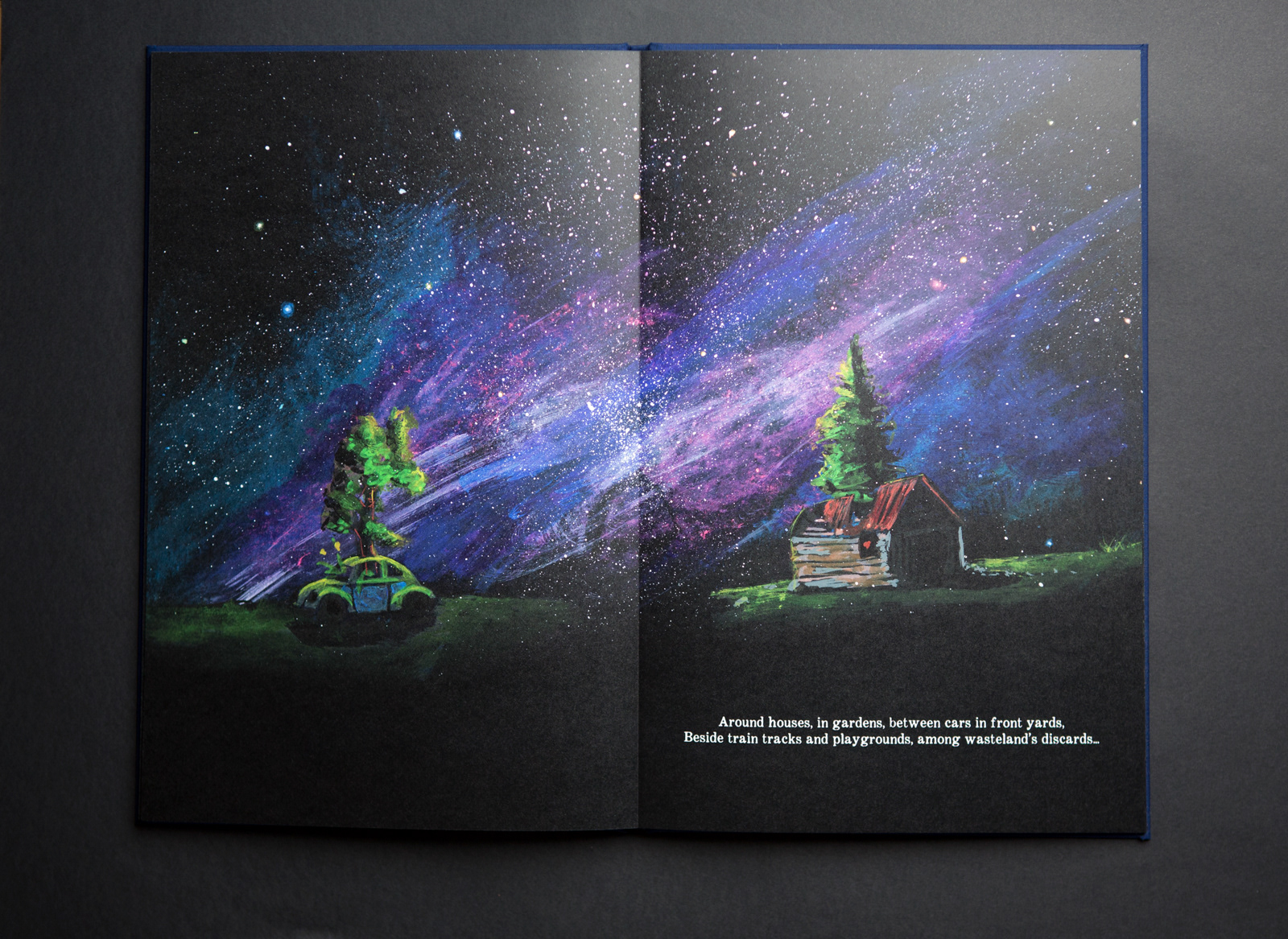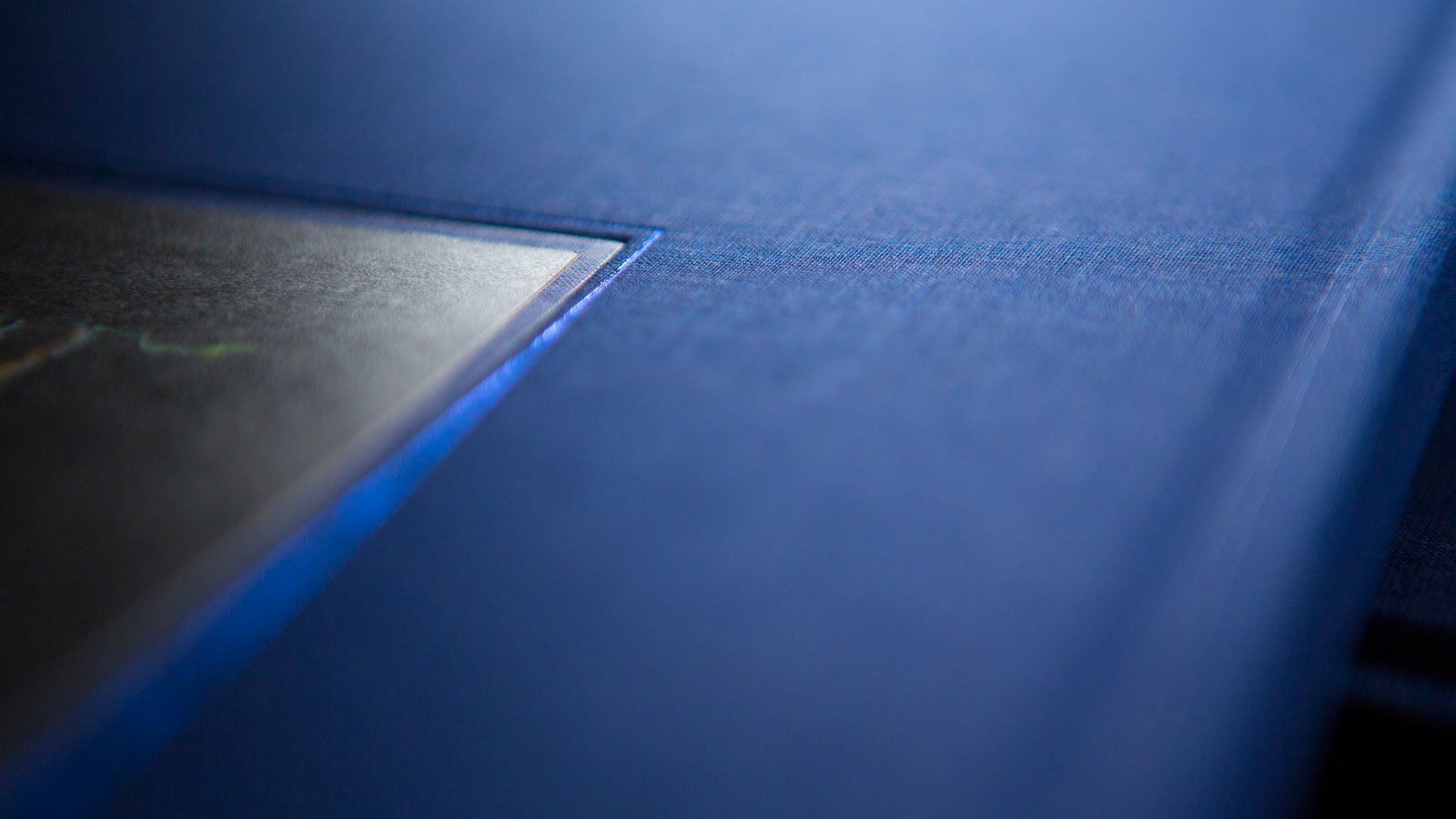 The cover features a debossed inset panel with foil frame, resulting in a classic hand crafted feel.